PROFILE
Download
When you propose Entertainer MIKIYA as a peformer of your party, please download his photo and his profile in the following links.
Please watch the other photos and movies in the following.
Basic information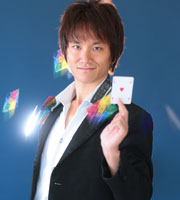 Name: Entertainer MIKIYA
Birthplace: Kyoto-shi
Present address: Osaka-shi
Kind of performance: Magic, Juggling
Blog: http://mikkyun318.blog119.fc2.com/
Web site: http://mikkyun.nomaki.jp/
Prize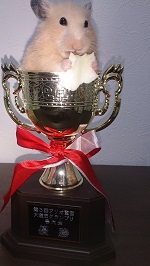 3rd Ario Washinomiya spring GP 1st prize
4th Ario Washinomiya fall GP 1st prize
2nd Uji Daidougei Match 2nd prize
17th Tenma Tenjin Contest Special prize
License
Tokyo OfficialHeaven Artist
Osaka OfficialPerformer License
Utsunomiya Orion Square Street Performance License
APPL
Show
He not only just does magic but also attracts and excites an audience.
He has the no.1 skill of contact juggling of a single crystal ball in Kansai in Japan.
Because he does both stylish tricks and comedy peformance, an audience can keep concentration from the begining to the end.
He has the top-level skill to attract and gather children.
On the other hand, he makes elderly people burst out laughing at a facility for the elderly.
He sometimes gives lessons in magic or juggling.
History
In 2004, he started to learn magic and juggling alone.
In 2006, he was impressed that a street performer was doing magic. Immediately after that, he started a street performance.
Affected by Juggling Donuts, which is a juggling circle of Kyoto University, he established a street performance circle of Kwansei Gakuin University named JaM in 2007.
Since 2008, he has given performances at more than 300 places such as a bar, a restaurant, a shopping mall, a department store, a festival, a meeting for showing respect for the aged, a meeting for children, elementary school, kindergarten, a Halloween party, a Christmas party, a wedding and so on.
Since 2013, he has performed at NINJA KYOTO as a master ninja Mikkyuu regularly.
Performance place
Japan
National Bunraku Theater, Shinnihonkai Ferry, Rihga Royal Hotel Sakai, Egret Himeji, Kyoto Women's University, Shiga University, Izumiya Izumi-center, Abeno Q's mall, Rinkuu Pleasure Town Seacle, Kyocera Dome Osaka, Kobe Mosaic Garden, Oike Hospital, Osaka Tenman-gu, Shinpukan, Osaka Station City, and so on.
Foreign country
Avignon in France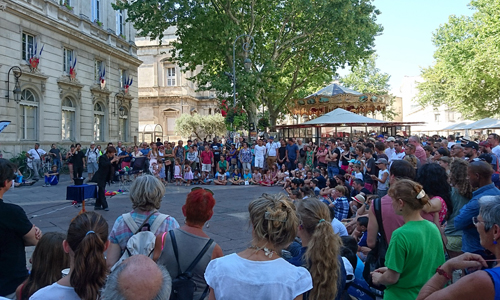 Media
2011 Kansai TV "Kikimimi"
2011 Kansai TV"Adventure Tutorial"
2012 Kobe Shinbun
2013 Nagano Broadcasting Systems "Pachi FUN!"
2014 KBS Kyoto "JEF@KYOTO"
2015 fmGIG "BIPfm"